Aina Kalnciema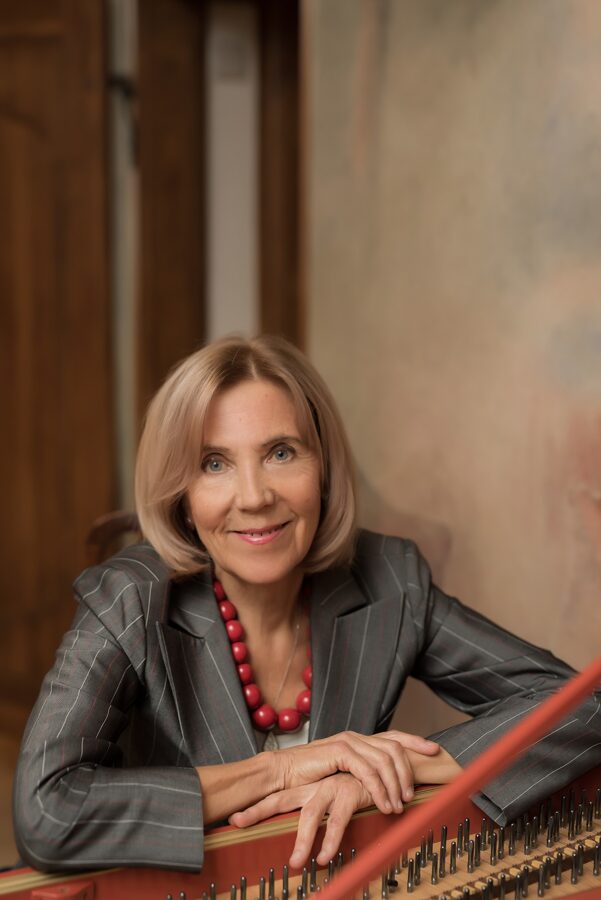 Aina Kalnciema was born in Riga. Graduating (with honours) from piano and organ classes of St.Petersbourg Conservatory, she perfected her skills in harpsichord interpretation in Holland, France, Switzerland and Germany.
She has regulary performed as harpsichordist soloist, and has toured in all republic of the former Soviet Union, in the USA, Canada, Australia and Europien countries. She has performed with famous orchestras, conductors and soloists, such as the st. Petersbourg Philarmonic, Moscow virtuosos, Musica Viva, different chamber orchestras from Latvia, Lithuania, Estonia, Poland. Since 1998 she is member of Baltic Trio, which performs and records contemporary music for flute, cello and harpsichord written by composers from Baltic states.
A. Kalnciema participated in many Europian festivals and performed together with distinguish musicians from different countries ( J. Holloway, B. Skride, I. Monighetti, S. Preston, L. Duftschmidt, A. Mustonen, A. Rudin, O. Zoboli, A. Utkin, Massimo Mercelli Erik Bosgraaf, S.- L. Kaakinen-Pilch, Paolo Pandolfo and musicians from such ensembles as La Petite Bande, Musica Antiqua Koln, Les ArtsFlorissants, Hortus Musicus).
Prof. Aina Kalnciema leads harpsichord class at the Latvian Academy of Music, at the same time she is president of Bach Music Foundation. She is director of International Bach chamber Music Festivals in Latvia which she started on 2001. Aina Kalnciema has many recordings of early and contemporary music.
Aina Kalnciema was awarded Latvia`s Order of the Three Stars in 2008.
On 21 March 2011 Ms Aina Kalnciema in her capacity of the President of Bach Music Foundation and the Director of Bach Chamber Music Festival received the Annual Award of Riga City Council "the White Sparrow" for her significant contribution to the international cultural exchange through collaboration with outstanding and renowned artists worldwide.